OK guys,
We all know there are risks associated with using a redundant camera system but sometimes, the joy of using it outweighs the problems of finding spares or repair shops that can handle it. As a user of Contax gear since the 1970s, it was inevitable that their 645 would find its way into my hands. I also used the Mamiya 645 in the late 1970s and got to play with the Pentax 6x7 so medium format got into the blood. Today, I have a mix of Fuji, Hasselblad, Mamiya and Pentax gear in addition to the Contax 645 and use both film and digital backs with many of them. I tried the Pentax 645D when I briefly owned a Hasselblad H1 with an Ixpress 16Mb back but had major issues with the Pentax glass which surprised me as I usually enjoy their lenses - I love the ones used with the 6x7.
But nothing quite feels as good as the Contax 645 - plus that lovely shutter speed range and truly exceptional glass. The downside was that Kyocera abandoned Contax before Zeiss' planned extensions to the lens range could be realized and so we have a very limited number from which to choose. But that's not quite true thanks to Zoerk's adapter as the full range of Mamiya 645 manual focus glass (and their fabulous Auto Bellows N) can now be used on the C645. Pop on a film or digital back and there are few limits..
Once you've handled a Contax 645, it's difficult to walk away from the pleasure. For sure, if you are a professional photographer, using a redundant system is far too risky but for an ancient amateur like myself, it has become an affordable pleasure in these days of auction sites.. If you've not tried one, next time you see one on a second-hand shelf in a good camera shop, just try it - I dare you.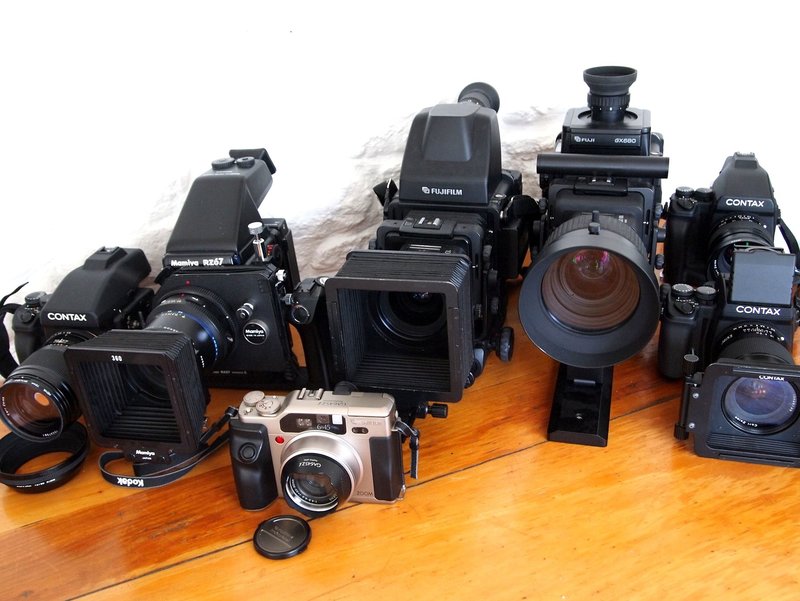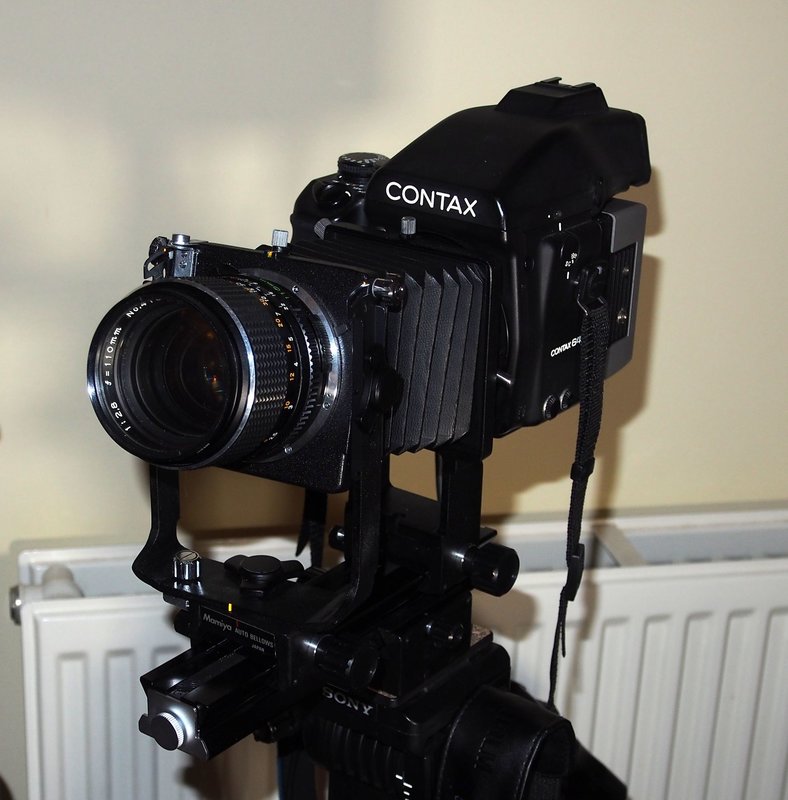 Last edited by a moderator: